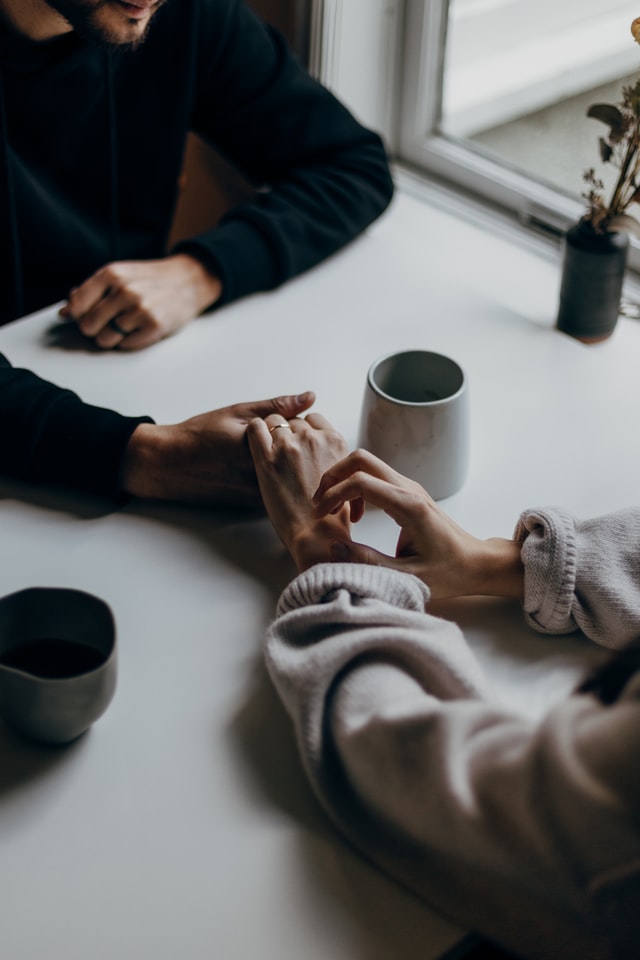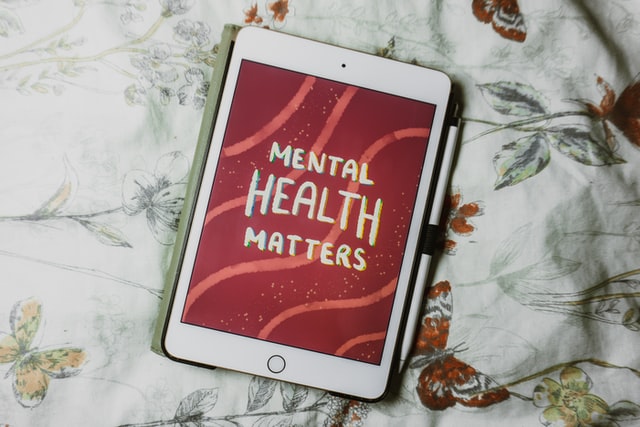 Adult, Family, Youth Assistance
CLAYTON CENTER
157 Smith Street Jonesboro, GA 30236 
General Crisis Line: 1-800-715-4225 (open 24hours, 7 days a week) 
Centralized scheduling Line: 1-844-438-2778 (1-844-GET-APPY) 
Clayton Center Community Service Board ("Clayton Center") provides comprehensive services that minimize the impact of mental illness, developmental disabilities, and substance abuse in the lives of persons served and their families while supporting their inclusion in the community. 
Services provided:  
Addictive Disease Services
Adult Intake: which serves as a point of entry into several Clayton Center services, including evaluations for: 

Addictive Disease Support Services (ADSS) 
Case Management 
Group Out-patient Services Counseling 
Individual Counseling  
Medication Administration (Health and Wellness Management) 
Mental Health Intensive Residential 
Mental Health Semi-Independent Residential Nursing Assessment and Health Services 
Nursing Assessment and Health Services   
Patient Assistance Program /Lab  
Peer support Group 
Psychosocial Rehabilitation (PSR) Group) 
Psychosocial Rehabilitation Individual (PSR-I) 
Substance Abuse Intensive Out-patient (IOP) 
Substance Abuse Residential Intensive (My Sister's Keeper/My Brother's Keeper) 
Women's Treatment and Recovery Supports (WTRS) Out-patient (DAWN) 

Adult Counseling Services: this program provides the following services 

Provides counseling and psychotherapy services to assist with enhancing the psychological and social functioning of individuals served. 
Assists individuals to develop appropriate coping strategies to effectively manage mental health symptoms. 
Assists individuals in identifying and understanding deficits; helps to facilitate increased self-awareness, self-esteem, acceptance, and insight while encouraging appropriate behavioral changes. 
Adult Day Services: provides services for adults (18 and older) with a qualifying primary mental health diagnosis. The services include: 

Psychosocial Rehabilitation Groups (PSRG) 
Peer Support Groups 

Behavioral Health Services 

Provides Addictive Disease Support Services (ADSS) which are intended specifically for adults with addictive disease issues 
ADSS service activities include assistance to the individual and other identified recovery partners in the facilitation and coordination of the ISRP, to build skills to support and promote the individual's self-articulation of personal goals and objectives. 
Child & Young Adult Services: provides services for children and adolescents (ages 4-21) with psychiatric assessments and services, including: 

Nursing assessments  
Medication management 
Individual and group therapy 
Family therapy and training 
Community support services 
Community Behavioral Health Services: provides ADSS for adults in a multitude of settings, including the individual's home, work, and other desired locations within the community
Development Disability: provides services for individuals with intellectual and developmental disabilities, including: 

Clinical support services 
Family support services 
Residential services 
Respite care 
Community support services 

Health & Wellness Management: provides services for adults, children and adolescents experiencing psychiatric or behavioral symptoms, whom have been diagnosed with a prior psychiatric condition or are those in need of a psychiatric evaluation. 
Alzheimer's Service Center
7251 Mount Zion Circle, Morrow, Ga 30260
770-603-4090
Fax: 770-603-4092
Email:  info@asc-ga.org
Services:  Groups support meetings for care givers.
(Clayton County Community Service Board Cont'd)
Hours: Monday – Friday 7:30am-6pm
My Brother's Keeper-My Sister's Keeper
Services:  Intensive residential housing program. Provides safe drug free, 24 hour residential program for individuals with addictive diseases; life skills groups; random UDS (Urine Drug Screen) and ETOH (Alcohol Screenings) swabbings; and 7 days a week NA/AA meetings.
Eligibility: 18 or older with addictive disease.
Dawn Program
770-478-1099
Services: Designed for women who suffer with substance abuse and have children in and out of DFCS custody. This program provides education on alcohol and other substance abuse, group therapy and relapse prevention.
Eligibility:  18 or older who receive TANF or are pregnant, post-partum, or have children and a substance abuse barrier to healthier living
Paula Crane Life Enrichment Center
1792 Mount Zion Rd., Morrow, Ga 30260
770-960-2009
Fax: 770-960-2024
Services: Adults in recovery from addictive diseases-GED classes, job coaching, peer support, 12 step meetings; family support; men's nutrition; and exercise group.
Hours:  Monday-Friday 8am -4:30pm
There is a computer lab available to the public from 8am-4:30pm
GEORGIA REHABILITATION OUTREACH, INC.
118 North Avenue #G & H, Jonesboro, GA 30236
General: 770-703-3535
Email: shamilton@groga.org
GENESIS ALLIANCE FOR MENTAL WELLNESS, LLC
4540 Memorial Drive Bldg C, Decatur, GA 30032
General: 404-501-0003
Email: actteamleader@ga4mw.com
FAMILIES UNITED SERVICES, INC
100 Braxton Court Fayetteville, GA 30214
General: 770-719-1100 and 678-817-1120
Email: bethharper11@gmail.com
UPLIFTING THE COMMUNITY, INC.
2001 MLK JR Dr. Ste 308, Atlanta, GA 30310
General: 404-564-4985 and 678-349-4097
Email: labrown@utcservices.com
THE GEORGIA COLLABORATIVE
General Georgia Crisis Line: 800-715-4225
Services Provided: psychiatric services, counseling, residential support, medication management, assessments, and case management.
Highlights:
24/7 statewide access
Mobile Crisis Teams in all 159 GA counties
Local resources for mental health, developmental disabilities, and addictive diseases
Local Crisis Stabilization Units (CSUs)
Local Crisis Homes (for Developmental Disabilities only)
Available crisis beds
Local support and advocacy organizations
Be sure to share BHL contact with person in crisis, family members, and caregivers
Youth/Children Assistance
LOCAL INTERAGENCY PLANNING TEAM (LIPT)
https://gacoeonline.gsu.edu/soc/lipt/
General: 404-244-5045
Email: olga.pittman@dbhdd.ga.gov
The Local Interagency Planning Team (LIPT) is a group of local child-serving agencies and community supports working with youth with severe emotional disturbance and their families using the System of Care approach. Their purpose is to improve and facilitate the coordination of services for children living with severe behavioral health needs or addictive diseases. Referrals can be made by parents, schools, and child servicing agencies (i.e., DFCS).
Services provided: Children, Young Adults, and Families Specialist Contact Information for Clayton County (Region 3):
Highlights:
Children have access to a coordinated system of supports and services in their area.
A variety of therapeutic and placement services are available in the community.
Fragmentation and duplication of services is limited to maximize the potential for children to receive the best care for their needs.
Support of effective referral and screening systems so children have access to appropriate and meaningful care.
Our Leadership Clayton 2020/2021 Experience
Courtesy of Leadership Clayton Class of 2020/2021
Venika Bazemore – Clayton County DFCS
Ebony Brown – Clayton County Public Schools
Joseph Colette – Freeman Mathis & Gary, LLP
Autumn Davis – LTI, Inc.
Tamala Harris – Southern Regional Medical Center
Walter Lawton – Nissan South Morrow
Robert Leach – Atlanta Technical College
Kimberly Logan – Clayton County Public Schools
Vincent Morrell – Kaiser Permanente
Rosalind Rogers – Ladies with Class/Fight Domestic Violence
Donya Sartor – McGraw Hill Education / City of Jonesboro
Kimberly Spear –  Clayton State University
Shaheem Williams – Freeman Mathis & Gary, LLP
Ashley Wright – Prosecuting Attorneys' Council of Georgia